Manual or automated Library Update and Refresh activity can be monitored in a few ways:
Temporary Status Indicator
When using Plex Web App, temporary indicator messages will appear toward the bottom of the browser window. As Library activity progresses, notifications will slide up to keep you informed.
Using the Activity Page
Plex Web App offers an Activity page that lets you monitor major processes on the Plex Media Server. If you have several Servers, the activity shown is the selected Server.
To see a Server's activity:
Click the Activity button
Click the Server name from the Server list in the left sidebar
Choose Alerts
Note the Activity queue at the bottom of the page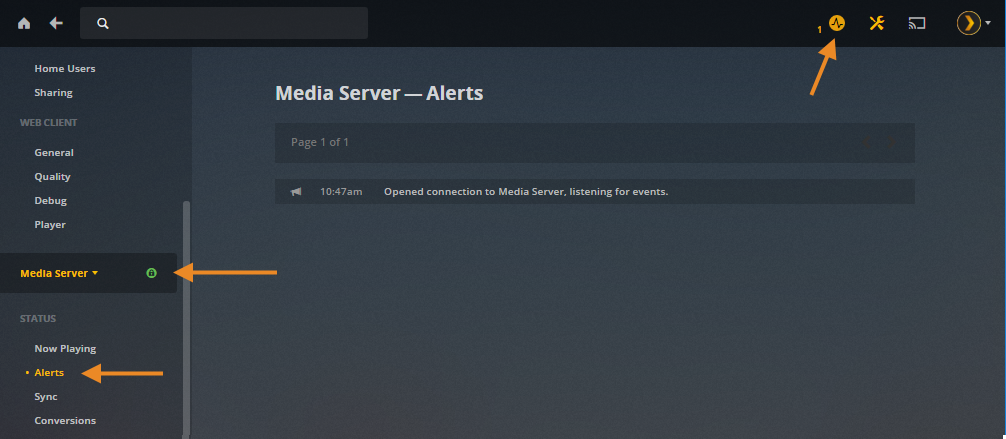 Related Page: Server Status and Dashboard
Last modified on: February 28, 2019