Plex Media Server settings related to Metadata Agents. You can access these under Settings > Server > Agents in Plex Web App.
Related Page: Plex Web App
Normal Settings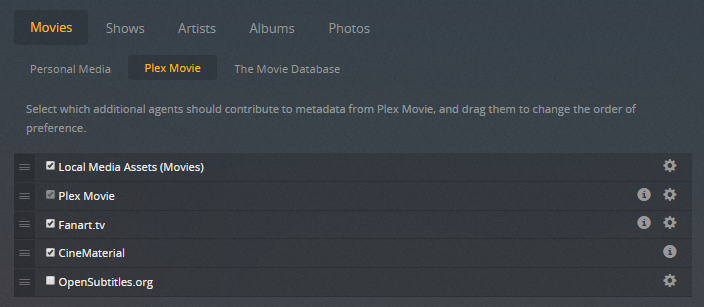 Agents are used to fetch information about items in your library. They use various internet sites to fetch things like posters, plot summaries, directors, etc. You can change how the information is gathered using the Agent settings. For detailed information about these settings, see the Agents section.
Related Page: Metadata Agents
Last modified on: April 2, 2020