Plex Pass subscribers can have trailers and other extras for movies automatically retrieved and added to their movie Library so that they can be streamed whenever desired.
Related Page: Cinema Trailers, Extras, & Related Albums
Related Page: Plex Pass Subscriptions
Some users, however, may simply not care for trailers or extras at all. In that case, the feature can be turned off and any extras already retrieved can be removed from your library.
Disable Automatic Extras
Automatic extras are gathered via your metadata agents.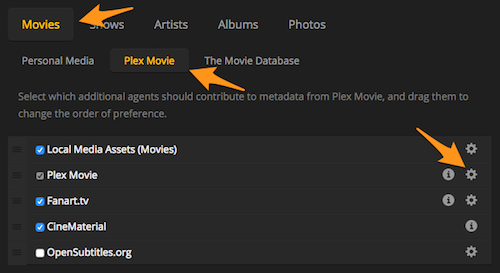 Open Plex Web App
Go to Settings > Server > Agents
Select Movies in the top row
Select the entry corresponding to the primary metadata agent for your Library (e.g. Plex Movie) in the second row
Open the preferences for the Plex Movie agent
Disable the Find trailers and extras automatically setting
Tip!: Most people will be using "Plex Movie" as their primary metadata agent. If you're using a different primary metadata agent, be sure that the appropriate agent preference is disabled for "Plex Movie" under it.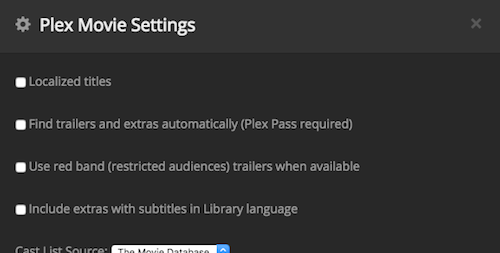 Related Page: Scanners & Agents
Remove Automatic Extras
Once you've made sure your primary metadata agent has the Find trailers and extras automatically setting disabled, you can remove any automatic extras for your content that have already been retrieved.
For content already in your Library, refreshing the metadata will remove the extras. You can refresh individual items to update only that movie. You can Refresh All the entire Library to remove the extras for everything.
Related Page: Scanning vs Refreshing a Library
Last modified on: January 14, 2022