Plex for Sonos is available to install directly in your Sonos app. Our Sonos app forum is available to report issues or discuss things.
Related Page: Forums: Sonos app
Related Page: Sonos
Add the Plex Service to Your Device
You can add the Plex service using one of your Sonos controllers, either on a mobile device or your desktop computer.
Open Add Music Services
Select the Plex entry
Choose Add to Sonos
Link the Plex service with your Plex account (either a new account or an existing one)
Mobile: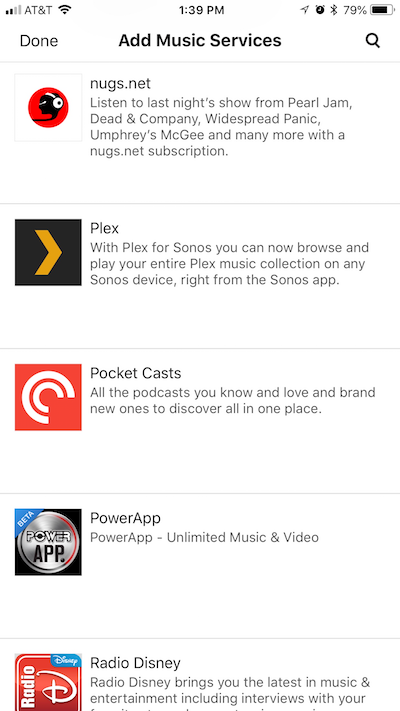 Desktop:
Last modified on: February 27, 2019