If you've manually downloaded a subtitle file (such as an SRT file) on your Android or iOS mobile device, you can use the mobile Plex app to upload that subtitle to your Plex Media Server. You can also delete external subtitle files for a library item directly in the mobile app.
Supported Plex apps:
Import a Subtitle
From a library items details/preplay screen:
Open the subtitle selection
Use the Import Subtitle File button
Select the desired subtitle file that you've saved on the device
The subtitle will then be uploaded to the server and will become your selected subtitle for that item.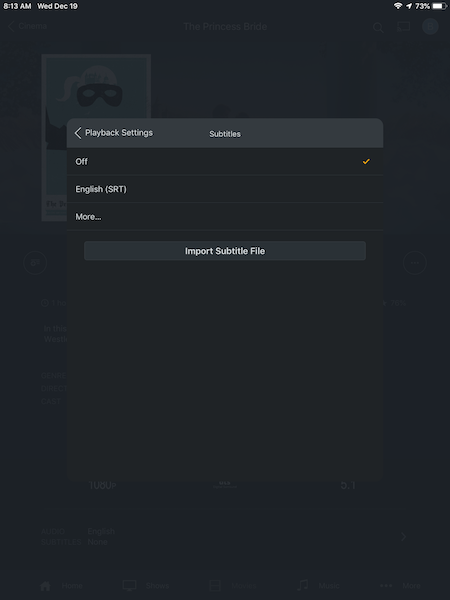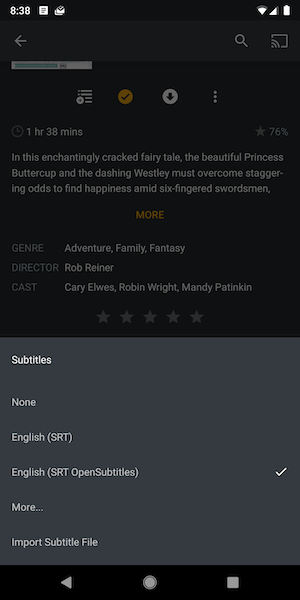 Deleting an External Subtitle
You can delete an external subtitle file that you got from On-Demand Subtitle Search or that you added manually. Subtitles embedded in a file cannot be deleted.
Warning: Subtitles files are deleted from computer immediately. Only the server administrator can delete and only if the Allow media deletion setting is enabled in the server library settings.
Related Page: Library
From the subtitle selection swipe left on a supported subtitle. On iOS you must click the Delete button to confirm the subtitle removal.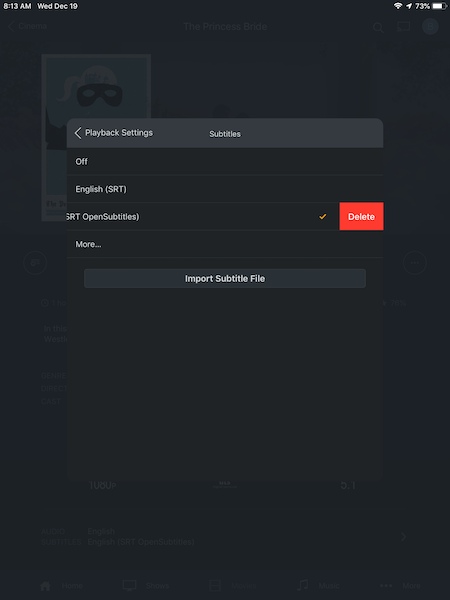 On Android after swiping it you will have a few seconds to UNDO the action.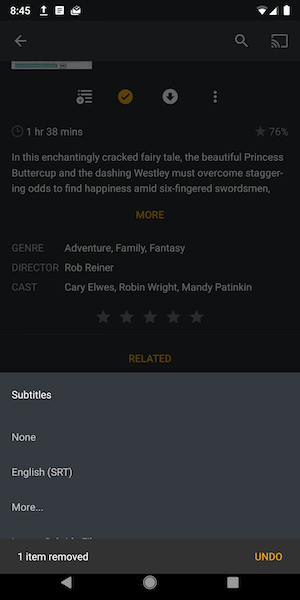 Last modified on: February 28, 2019