We don't currently offer an official package of Plex Media Server for FreeNAS installations. However, our official FreeBSD package has been used to create a third-party package for Plex Media Server that can be installed and run as a plugin in FreeNAS 11.3 or newer.
Note: This is not an official release of Plex Media Server formally supported by Plex. This is a modified package provided by a third-party, to help make Plex Media Server available for FreeNAS installations.
Related Page: FreeNAS
Related Page: FreeNAS Plugins
Install "Plex Media Server" Plugin on FreeNAS
The FreeNAS plugin for Plex Media Server requires FreeNAS 11.3 or newer. The plugin is included in the official FreeNAS plugin repository and can be easily installed from the FreeNAS web interface.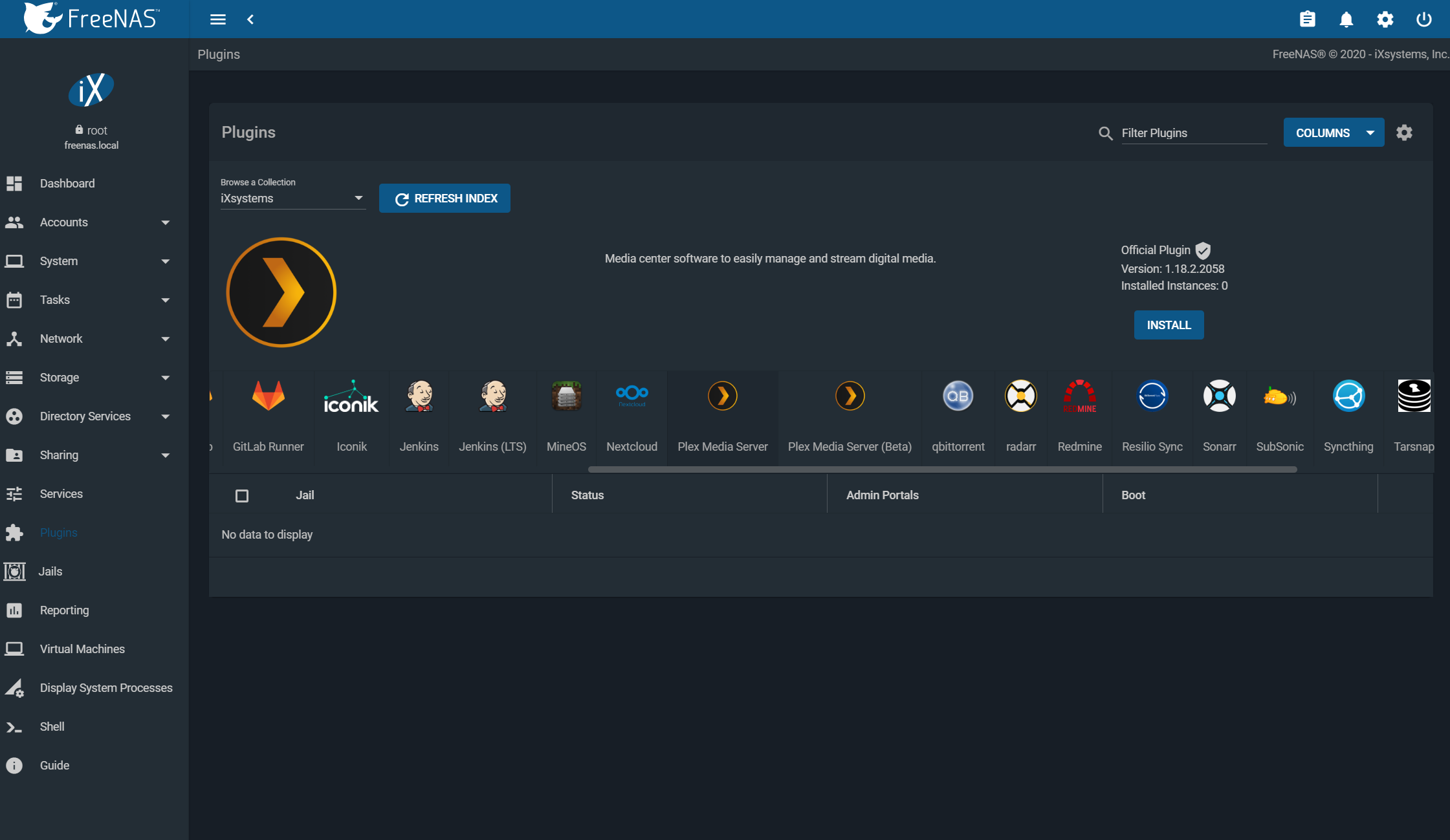 Open from the Plugins section of the FreeNAS web interface.
Select the Plex Media Server plugin and click Install.
Choose a name for the plugin/jail (e.g. plexmediaserver) and select the desired network options. By default, DHCP is enabled, which will use your network's DHCP to obtain an IP address. You can choose to specify information manually, if desired.

When finished, click Save to start the plugin.
Once the plugin finishes downloading and installing, you'll see the server (plugin) running on the IP address you either specified or that was assigned via DHCP.
You can now start or stop the plugin, update it, or choose Manage to launch Plex Web App. From the web app, you can get started setting up the server, manage the server once you've set things up, and more.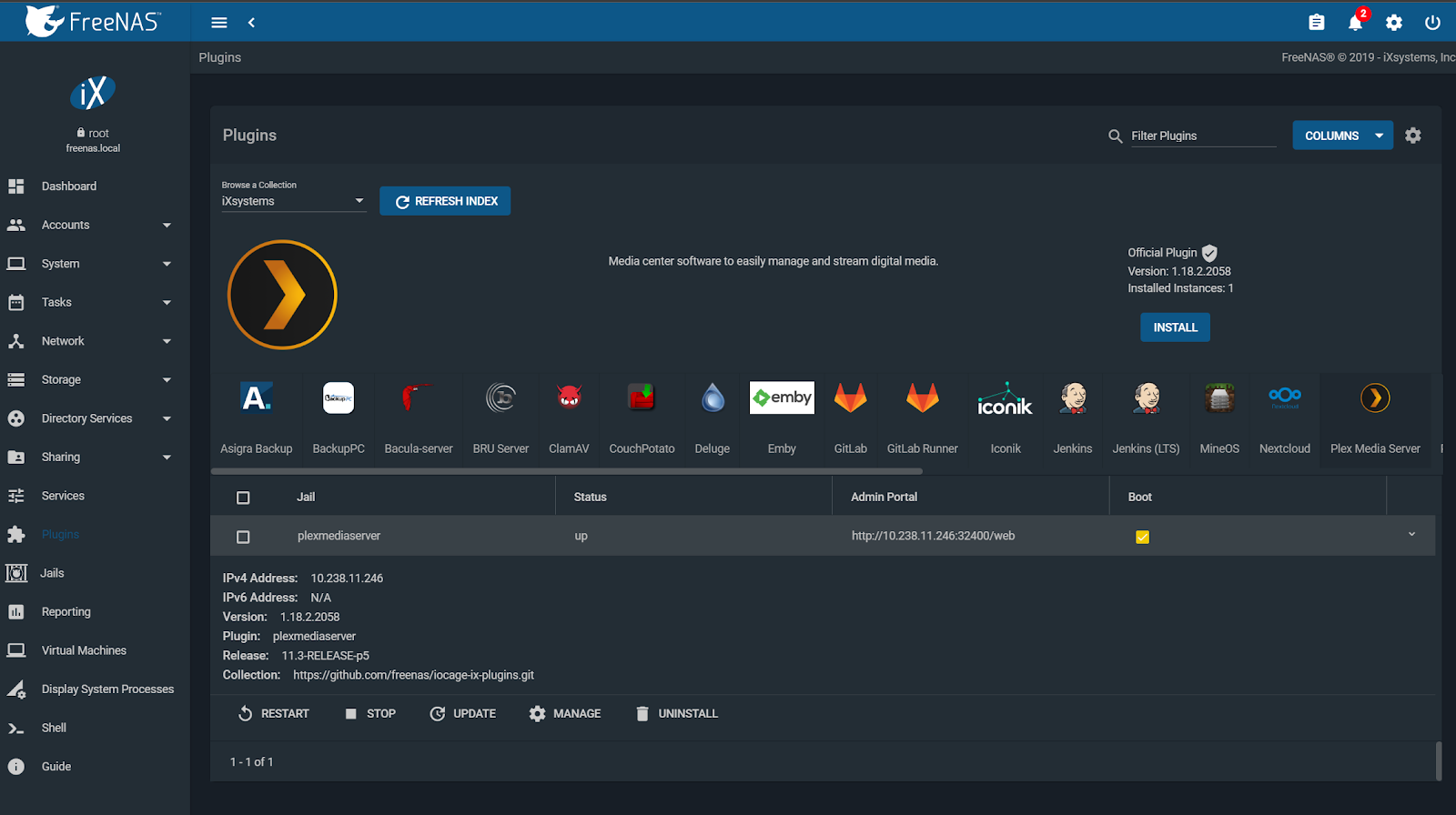 Related Page: Opening Plex Web App
Related Page: Intro to Plex
Support for running Plex Media Server on FreeNAS
If you run into issues you can visit our own friendly support forums, where many staff and friendly community members may be able to assist. When posting about the FreeNAS server plugin, we encourage you to make sure to add the server-freenas forum tag to the post. In addition, FreeNAS has their own community forums available.
Related Page: Plex Forums: server-freenas
Related Page: FreeNAS Community Forums
Last modified on: January 22, 2020