Merging Items
If you have several different versions of the same Movie (maybe a SD and HD version), you can combine them to a single item. A Plex App will either automatically select the one that suits the device best (SD for a phone, for example) or let you choose which one to play. To Merge two or more items:
Open the Library that contains the items you wish to merge.
Hover the pointer over an item and select the circle in the top left corner of the poster to enable multi-select.
Click on the posters of the items you want merged to select them.
Click the  button in the top action bar and select Merge.
Click on Yes to confirm the merge and the items are merged.

The Merged item now has a number badge that indicates how many items are included.

Note: The first item you select is what all selected items will be merged into.
Split Apart Items
In some cases "Merged" items can be split apart to reveal the individual items.
Splitting can be done to:
Movies
TV Shows/Series ( not individual episodes )
Music Artist
To do this:
Open the Merged Item details view
Click the More… button in the top action bar ( ellipses )
Choose Split Apart
Confirm the action and the items are split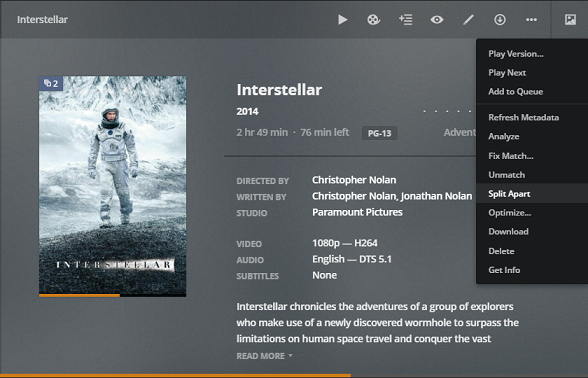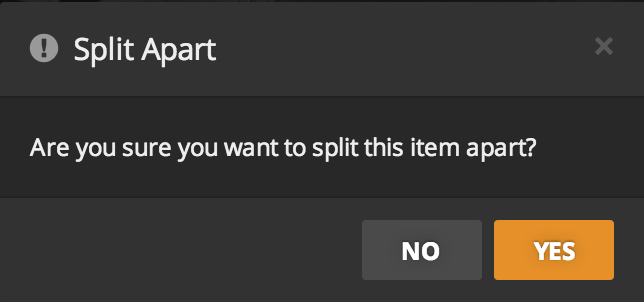 Last modified on: February 27, 2019