The Apple TV allows apps to highlight content in the Top Shelf area if enabled.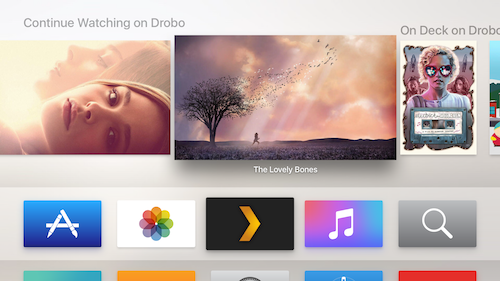 Enabling the Top Shelf
Allowing Plex content to appear in the Top Shelf is easy:
Navigate to Settings in the app
Enable the Top Shelf preference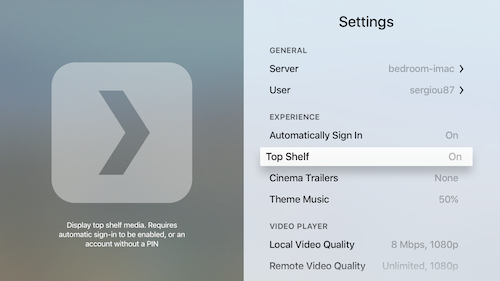 Requirements (or "Why doesn't content show up?")
In order for content to appear, there are a few requirements:
The setting must be enabled (see above)
The Plex app must be in the first row of apps on your home screen
If you are a member of a Plex Home, then either:

You must have the Automatically Sign In preference enabled OR
You must not have a PIN set for your Home member

Your router must not have DNS Rebind Protection enabled
Tip!: Our How to Use Secure Server Connections guide has information related to DNS Rebind Protection.
Related Page: Plex Home
Related Page: My Home
Related Page: How to Use Secure Server Connections
Last modified on: February 27, 2019