Publishing collection allows the server admin to create custom rows with content they recommend for themselves and their shared users.
Requirements
Server Version 1.22.3 or higher
Web app

4.53.0 or higher

A collection to publish
Related Page: Collections
Publishing a Collection
From the overflow menu of the collection, choose Visible On then which screens you wish it to be available. The three options are Home, Library Shared Users' Home.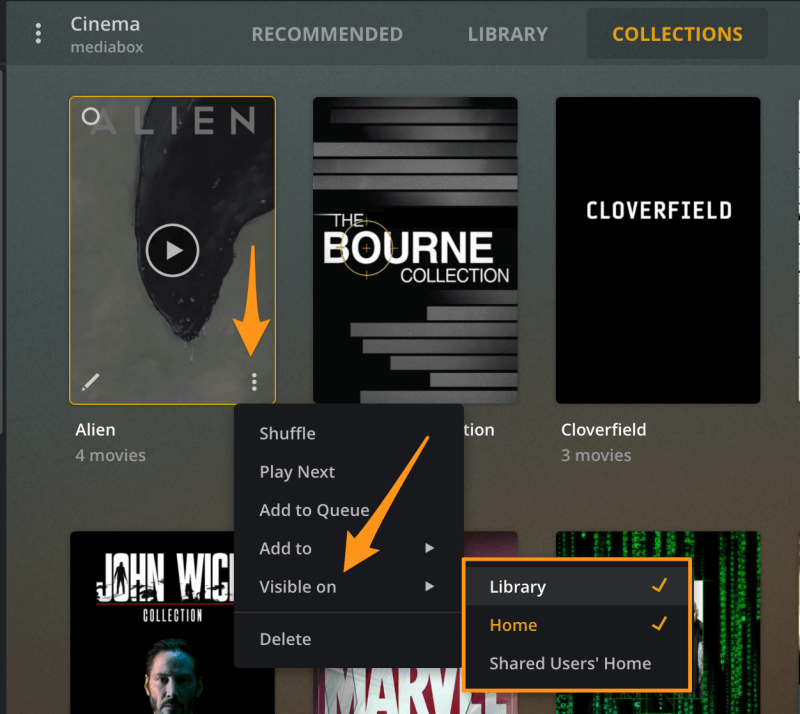 The content of that collection will be added to the bottom of that libraries rows. Once a collection is published, you can reorder it and change where it shows up in the libraries manage recommendation settings. If you have published a collection and no longer wish it to show up on the recommendation management settings you can click the X on the far right of the collection in the list.
Related Page: Manage Recommendations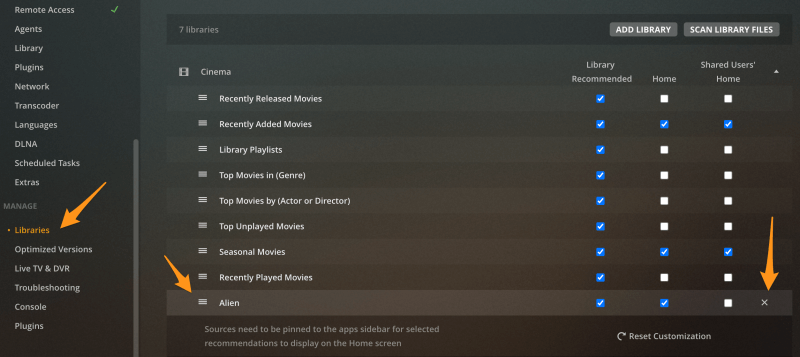 Last modified on: December 8, 2022