Being in a Plex Home allows you to quickly switch between members of the Home in supported Plex apps. For those, you can quickly switch between Home members without having to manually sign out and back in to the app. You can also quickly create and edit a managed user from the Switch to User menu
Related Page: Example Plex Home Setup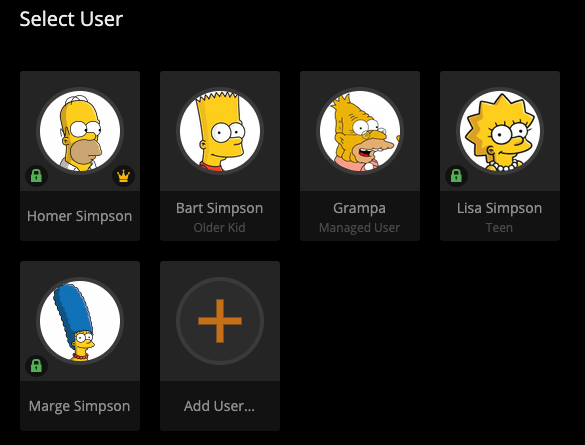 Protect via PIN code
Members of a Plex Home can have a PIN code set on their account. When set, it means that the code must be entered when switching to that account in a supported Plex App. For instance, parents may wish to put a PIN on their account so that their children can't switch to the parent account.
It is always recommended that if you are the a server admin in a Plex Home that you set a PIN, else a user could switch to you and edit server settings.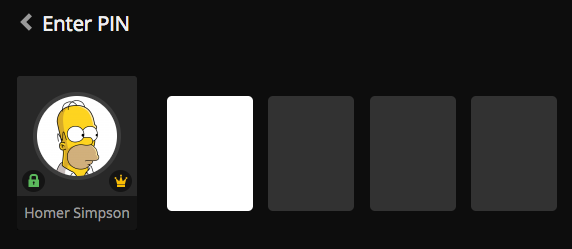 You will be prompted to enter the PIN for a user if:
you choose to switch to a user that's protected by a PIN
you launch a supported app that was previously last signed in to a protected user
you attempt to add or edit a managed user
PIN codes are set under Settings > Users in Plex Web App.
Related Page: My Home
Related Page: Managed Accounts
Switching Users
The method used to switch users can vary slightly depending on which Plex app you're using. We have provided a couple of examples below.
Tip!: Remember that switching users means you are that user and have the access and abilities of that user. Be sure to protect accounts with PIN codes as appropriate.
Related Page: Consequences of Being in a Plex Home
Mobile Apps
Open the navigation drawer by clicking on the ☰ navigation menu on the top right then click on the switch user icon
Plex Web App
In the Plex Web app switch users through the User menu at the top right.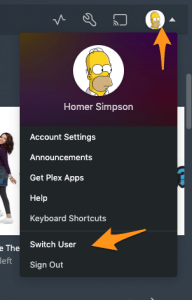 If you're prompted for a PIN (perhaps when first loading the app), you can also switch users from the PIN entry screen.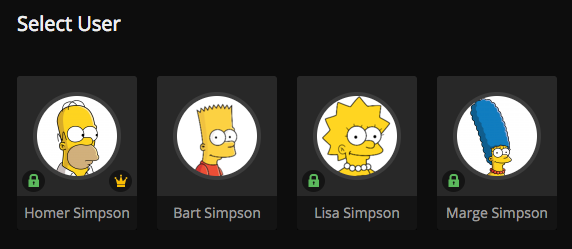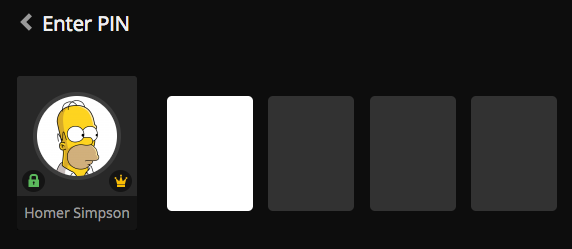 Other Players
The Switch User menu is available from the account/user menu all other apps.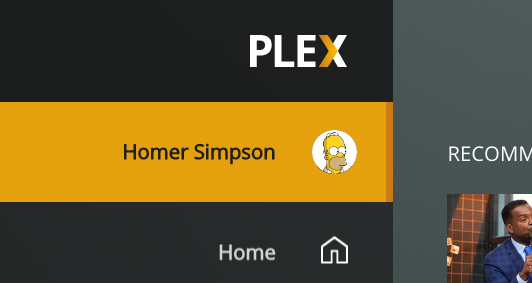 The next screen may look a different depending on the app but the top choice will be to switch user.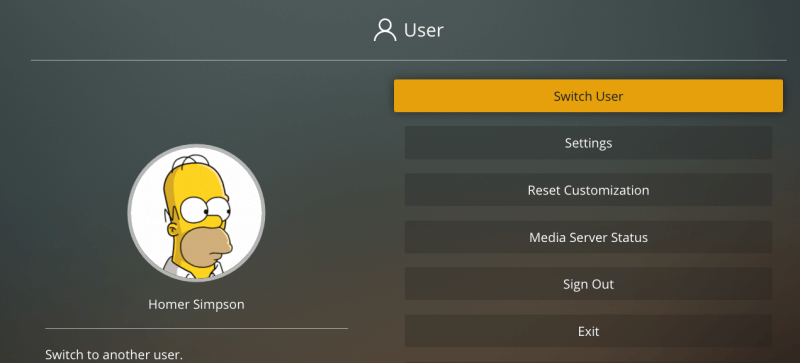 You'll then see the Switch to User menu.
Last modified on: March 16, 2022