Tip!: Setting up and using a DVR is a premium feature and requires an active Plex Pass Subscriptions subscription.
Plex Media Server includes an experimental feature to help locate and remove commercials from recordings made with the Plex DVR. If the feature is enabled, your Plex Media Server will attempt to detect where commercials occur in recordings and then remove those sections of the recording. This can save you both space and viewing time when you watch the recording.
Getting Started
Plex Media Server Compatibility
The commercial removal feature:
Requires running Plex Media Server version 1.10.0 or newer.
Is not currently available for FreeBSD installs.
Requires a Plex Media Server capable of transcoding (so some NAS devices may not be compatible: NAS Devices).
Note: You may need to set your Plex Media Server Update Channel to Beta in order to access a compatible beta release.: Early Access & Beta Releases
Commercial Removal Notes & Limitations
It's important to keep a few things in mind:
The processing occurs after the recording completes and before it is added to your library for viewing.
The process is CPU-intensive and can take several minutes to complete, depending on the recording duration. On a reasonably fast CPU, we typically see a 30-minute recording take 2-4 minutes to process.
The recording will show as 100% complete in the Recording Schedule while the recording is processed.
Commercial detection is not always perfect.
Removal is a "destructive" process. That is to say, whatever is detected as a commercial will be removed forever from the recording and if an incorrect detection is made, it is not possible to restore the deleted sections.
Because of these reasons, the feature is disabled by default.
Detect Commercials for All Recordings
Automatic detection, and deleting or marking, of commercials can be enabled for all your recordings in the DVR settings under under Settings > Server > Live TV & DVR in Plex Web App. From there, click on DVR Settings, then scroll down to Remove Commercials. This is a global setting and will attempt to detect and remove commercials from all of your current scheduled recordings.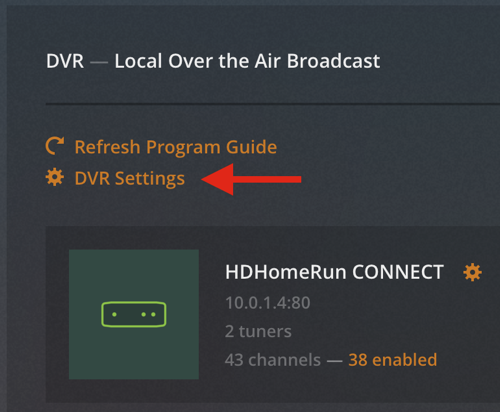 Tip!: There is the possibility that the last few seconds of a recording can inadvertently be cut off. This can be mitigated by padding an extra minute or two to the end of the recording. To do so, click on Recording Schedule in the Plex Web App. Then click on the scheduled recording you would like to edit from the Recording Priority list on the right. Lastly, click Show Advanced and scroll down to minutes after end.

Removing Commercials from Selected Recordings
Automatic removal of commercials can also be enabled for selected recordings of your choosing. To enable this feature for a single recording, Click on Recording Schedule in the Plex Web App.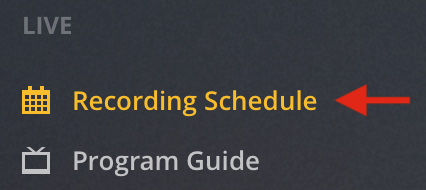 Then click on the scheduled recording you would like to edit from the Recording Priority list on the right.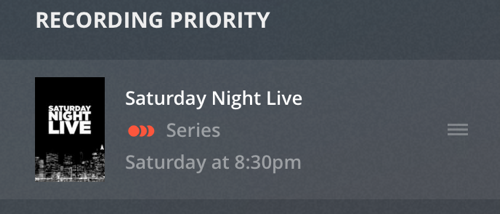 Lastly, click Show Advanced and scroll down to Remove commercials.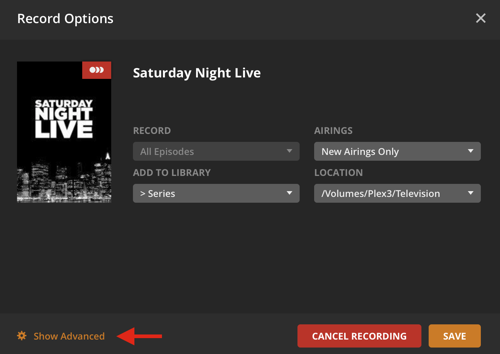 Use DVR Setting:  Do what you have set as default for all recordings
Disable: Do not remove commercials for this recording
Enable: Remove commercials for this recording
Customizing How Commercials are Located and Removed
For advanced and adventurous users, it's possible to adjust the way Plex locates and removes commercials. This is done by providing your own, custom comskip.ini configuration file. To do so:
In your file browser, open the Plex Media Server data directory.
Create a new DVR folder inside the main data directory.
Inside that new folder, place your customized comskip.ini file (see configuration link below).
Related Page: How to configure ComSkip
Related Page: Where is the Plex Media Server data directory located?
If you would like to grab a copy of the default comskip.ini file to use as a starting point, you can find it in your Plex Media Server install directory:
Windows: C:Program Files (x86)PlexPlex Media ServerResources
macOS: Right-click on the Plex Media Server.app file in Applications, choose Show Contents, then browse to Contents > Resources
Linux: /usr/lib/plexmediaserver/Resources
Note: Do not modify this default file itself. Instead, make a copy of it, modify that copy, and place it in the location mentioned earlier.
Last modified on: July 30, 2020